In Malappuram district, Paloor Kotta waterfalls are the dream of any traveler. This two-decker waterfall flaunts a magnificent drop amidst a verdant landscape. It is secluded deep in the woods, and the leap of the waters offers all the drama in the forest. It is not just a natural wonderland, rather, the place has something to offer history enthusiasts as well.
Paloor Kotta Falls is a waterfall in Kadungapuram village in Malappuram district, Kerala. Although the place goes by the name Paloor Kotta (Kotta meaning "fort" in local parlance) there is no fort here. History has it that the legendary ruler Tipu Sultan took refuge here. While there isn't any artificial structure, the place resembles a fortification made by Nature herself! A good vantage point is offered here at the waterfalls. This could be the reason why Tipu Sultan decided to seek refuge here while hiding from his enemies. The place is believed to have served him as a strong fort.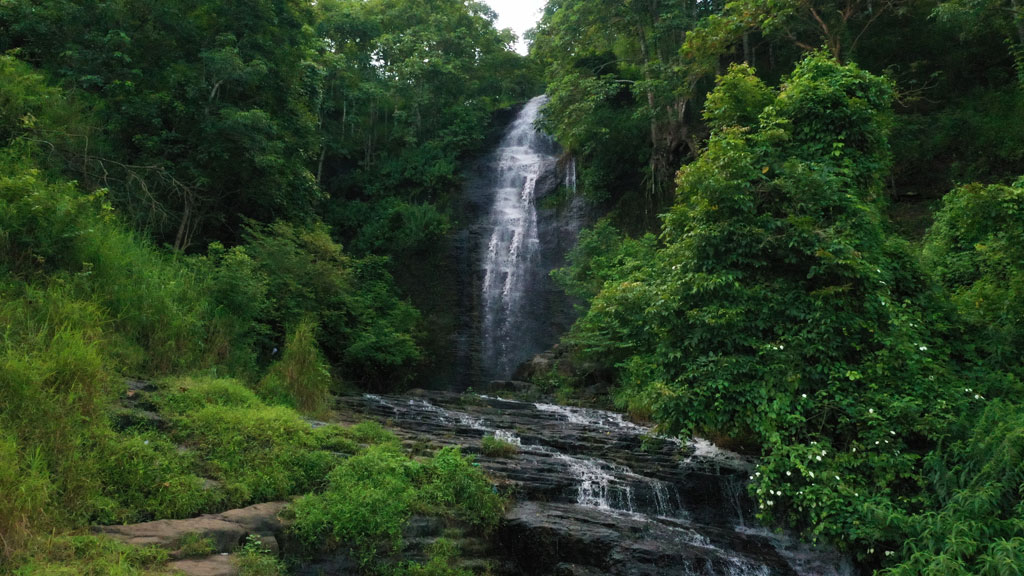 One needs to hike through the woods to reach the waterfalls. It is an adventurous journey itself. The free fall of the waters from the very height is indeed a sight that is worth seeing. Once you reach the base of the waterfall, there is an option to climb the hill and reach the top, and thus experience the waterfalls in all their beauty. This waterfall is the most beautiful during the monsoon.
Paloor Kotta Falls is one of the best spots on the tourism map and is one of the less explored gems. So if you want to have a waterfall all to yourself, head nowhere else but to Paloor Kotta Waterfalls.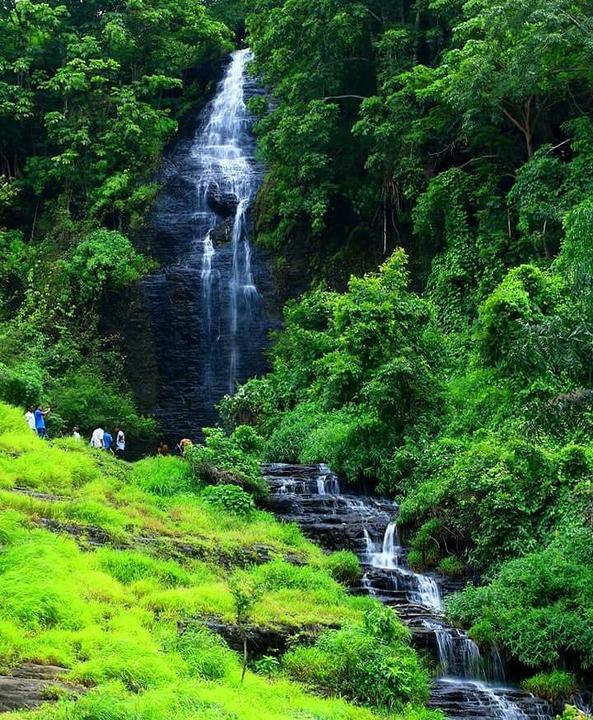 The Malabar is adorable with rivers, waterfalls, hills and ancient architecture. This place is well known for its natural beauty and culture. It has played an important part in shaping the culture of Kerala with its culture and food items. Having a perfect and comfortable stay in this region is made exciting with the Narmada Homestay. The Narmada Homestay is located at the Cherakaparambu near Angadippuram of Malappuram district. The Cherakaparambu is an aesthetic place near to many worth-watching places in Kerala.
Narmada homestay is just 3 km from this dazzling waterfalls. Narmada welcomes you to enjoy this joyfull monsoon with us.
The Narmada Homestay consists of five villas with all the amenities and luxury. You can specially feel the morning view with the sunlight from the ceiling of your sunrise rooms. The sunrise rooms are the peculiarity of the Narmada Homestay. The villas are good enough to give you mind-blowing experiences in Malabar. The Narmada villas are available at budget friendly prices and will be definitely worth it.
#narmadahomestay #paloorkotta #paloorkottawaterfalls #twodeckerfallskerala #malabar #premiumhomestayskerala #thirumathamkunnu #staythirumathamkunnu #trivago #thirumathamkunnuheritages #teakmuseum #aryavaidyasala # trivago