Mini Ooty or Arimbra Hills
Mini Ooty or Arimbra Hills is a charming hill station located in Malappuram. It is a tourist spot between Malappuram and Kondotty. It is also a popular tourist destination that attracts visitors with its serene natural beauty, pleasant climate, and range of adventure activities. Moreover, in this article, we will discuss Mini Ooty or Arimbra Hills in detail.
Location and Access
The hill station has an altitude of 1,000 feet above sea level. We need to travel only about one hour from the best homestay in Malappuram, Narmada Homestay, to reach the destination. It is easily accessible by road, and the nearest town is Malappuram, which is approximately 10 kilometers away. The hill station is also well-connected to other major cities in Kerala, and visitors can easily reach the hill station by bus or taxi.
Several other minor roads connect to the region from Pookotur, Mongam, Morayur, Musliyarangadi, Kottukara, Thottassery near Kondotty, etc. SH 72 provides another route from Poolappis Junction towards Oorakam. Those coming from Calicut can access the hills from Colony road near Kondotty.
Natural Beauty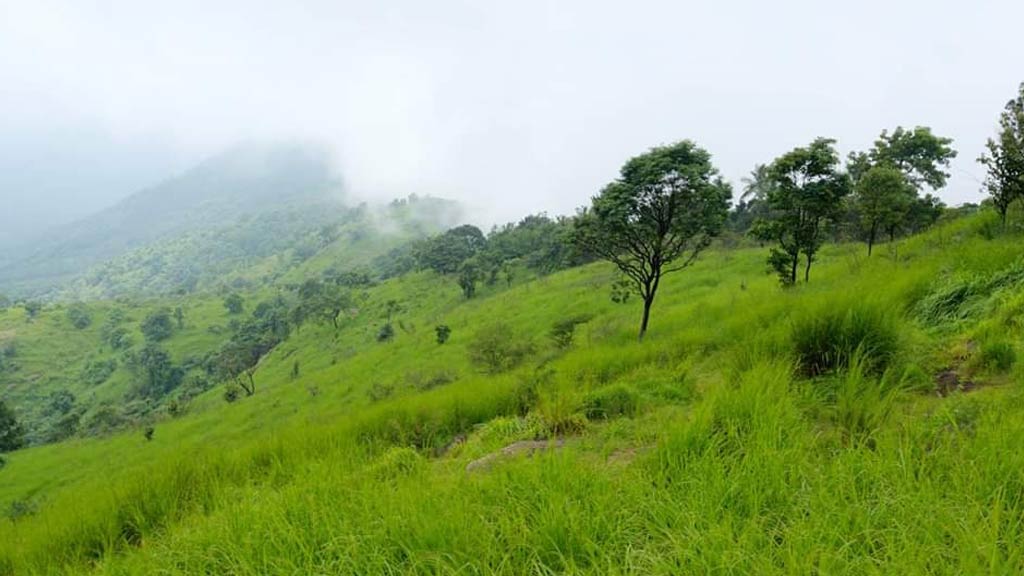 Mini Ooty or Arimbra Hills is surrounded by lush greenery, tea plantations, and streams. The rolling hills and misty peaks of Mini Ooty offer breathtaking views that are sure to leave visitors spellbound. The hill station is also home to a wide variety of flora and fauna, including rare species of birds and animals.
Adventure Activities
The hill station is a haven for adventure enthusiasts, who can indulge in trekking, camping, and rock climbing. The nearby Kozhippara Waterfalls is also a popular spot for rappelling and other adventure activities. Visitors can explore the dense forests, go on a nature walk, or simply relax amidst the scenic beauty of the hill station.
Weather
The hill station is known for its pleasant weather, which remains certainly cool and pleasant throughout the year. The temperature ranges from 15°C to 25°C, making it an ideal getaway for those seeking respite from the scorching heat of the plains.
Sightseeing
Apart from its natural beauty and adventure activities, Mini Ooty or Arimbra Hills also offers plenty of opportunities for sightseeing. The hill station is home to several tourist attractions. It includes the ancient Kottakkunnu Fort, the Thirumandhamkunnu Temple, and the Pazhayangadi Mosque.
Mini Ooty or is a hidden gem in the lush green landscape of Malappuram district. The hill station's breathtaking scenery, pleasant climate, and range of adventure and then the relaxation activities make it an ideal destination for travelers seeking an escape from the hustle and bustle of city life. Whether you are an adventure seeker or a nature lover, Mini Ooty is sure to leave you mesmerized with its charm and beauty.