Introduction
As the festive season approaches, the vibrant state of Kerala gears up to celebrate Onam, one of its most significant and joyous festivals. While traditionally celebrated in the homes of Keralites, Onam can be an equally captivating experience when observed in a serene and picturesque location like Narmada Homestay. Nestled amidst the natural beauty and its surroundings, this homestay offers a unique opportunity to partake in the festivities while immersing oneself in the tranquility of nature. Homestay near Thirumandham Kunnu.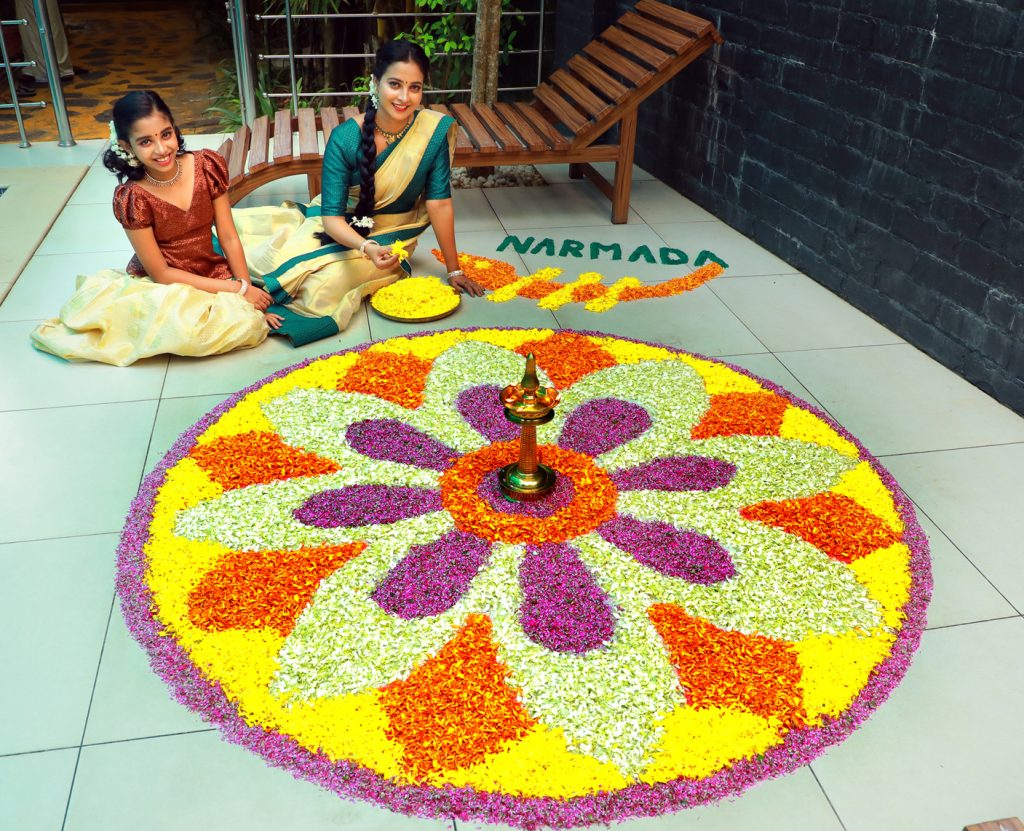 Onam: The Festival of Abundance
Onam, often referred to as the "Harvest Festival of Kerala," is a 10-day-long celebration that usually falls in August or September. It is a time when Keralites come together to commemorate the mythical King Mahabali and his rule, believed to be a time of prosperity, harmony, and abundance. The festival is marked by elaborate floral decorations known as 'Pookkalam,' traditional dance forms like 'Thiruvathira' and 'Pulikali,' and the grand Onam Sadya, a delectable vegetarian feast served on a banana leaf.
Narmada Homestay: Where Nature Meets Celebration
Imagine celebrating Onam surrounded by lush greenery, with the gentle flow of the Narmada River providing a soothing backdrop. Narmada Homestay offers just that—a unique blend of festivities and nature's tranquility. Situated away from the hustle and bustle of the city, this homestay provides a perfect setting to experience the joy of Onam in a peaceful and relaxing atmosphere.
Experiencing Onam at Narmada Homestay
Pookkalam Creation: Participate in creating intricate Pookkalams (floral rangoli) with vibrant flowers from the property's garden. Engage in this creative process that not only adds to the festive spirit but also connects you with the natural beauty around you.
Cultural Extravaganza: Enjoy traditional Onam dance performances like Thiruvathira and Kathakali by local artists. These performances are entertaining and offer insights into Kerala's rich cultural heritage.
Grand Onam Sadya: Indulge in the flavors of Kerala by relishing a sumptuous Onam Sadya prepared with love by the homestay's skilled chefs. From the crispy golden banana chips to the tangy avial (mixed vegetable curry) and the sweet payasam, every dish is a celebration of taste.
Boat Races: If you're lucky to visit during the festive season, you might witness the thrilling Snake Boat Races, a traditional event that showcases the unity and vigor of local communities. The Snake Boat Race, a captivating Onam tradition in Kerala, features longboats resembling serpents, powered by synchronized rowing. This exhilarating race symbolizes unity and tradition, as teams compete with rhythmic oarsmanship amid vibrant cheers, offering a thrilling glimpse into Kerala's festive culture.
Conclusion
Combining the cultural richness of Onam with the natural beauty of Narmada Homestay creates an unforgettable experience that rejuvenates the spirit and nourishes the soul. Celebrating this joyous festival in a tranquil and picturesque setting allows for a unique blend of tradition, festivity, and serenity. As you immerse yourself in the festivities and the scenic charm, you'll find that Onam at Narmada Homestay is not just a celebration, but a journey into the heart of Kerala's culture and nature's splendor.